Top 5 Christmas markets in Europe to visit this year

All Buzz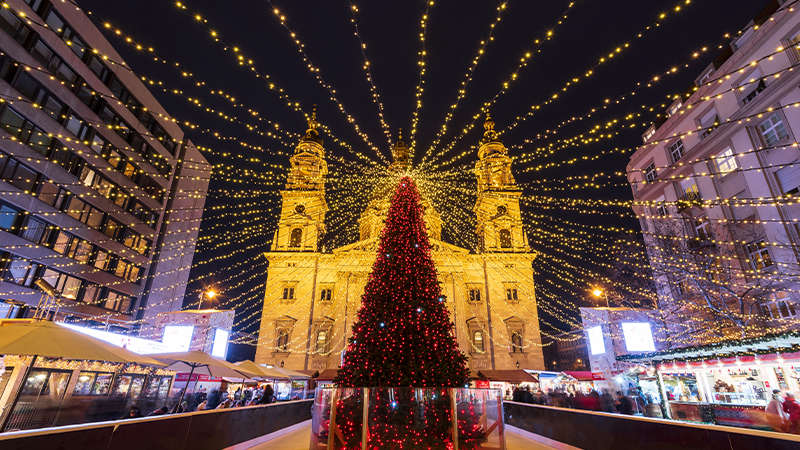 The most beautiful Christmas markets to visit this year.
1. Budapest – Advent Feast at the Basilica Hungary
For the third time this Christmas market has been elected as the Best Christmas Market in Europe.
It's without a doubt one of the most beautiful in Europe. It's in front of St. Stephen's Basilica in one of the most impressive, beautiful and breathtaking squares of the Hungarian capital. It promises a unique festive atmosphere around 120 domestic craft exhibitors.
Opening: From 24th November to 31st December 2023.
2. Essen, Germany
At the Essen International Christmas Market you can smell mulled wine, freshly roasted almonds fills the air and a festive glow hangs over the entire Essen city.
It's one of the largest and most beautiful markets in the country.
Opening: From 17th November to 23rd December 2023. 
3. Gdansk, Poland
The Gdańsk Christmas Fair is considered to be one of the most beautiful in Poland.
The amazing ambience of the Christmas Fair is mostly created by its unique and mood-setting scenery. The Three Wise Men, angels and saints look at you from Angel Mill, high above. You can ride a horse or take a spin on a fabulous Venetian carousel.
Opening: From 24th November  to 23rd December 2023.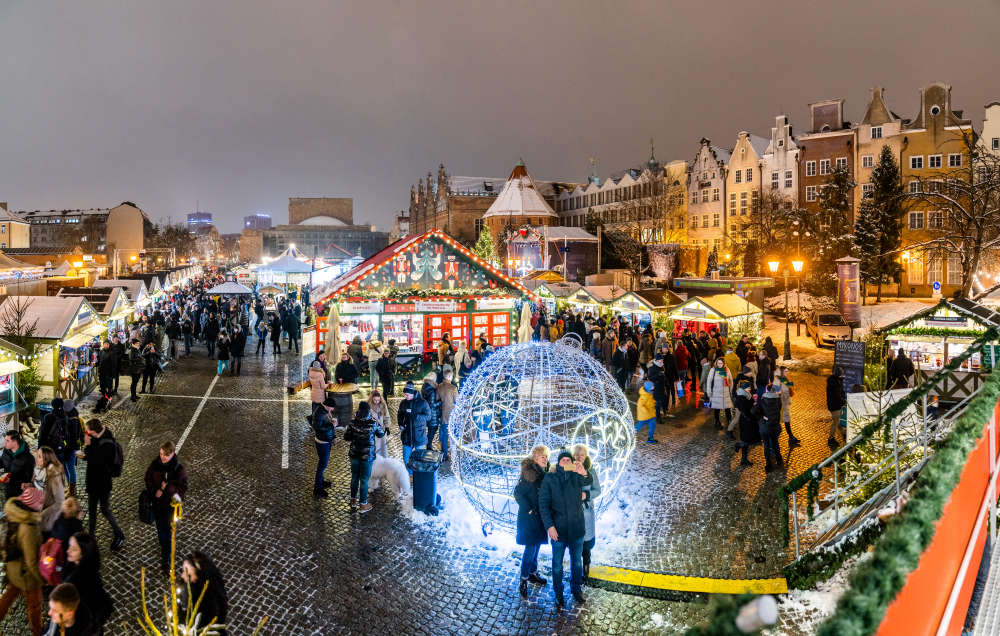 (Getty)
4. Riga, Latvia
Riga has been voted one of the Best Christmas Markets in Europe as well as the Best Christmas Lights Destination in Europe and the Most Authentic Christmas Market in Europe.
There is a Christmas light trail this year in Riga too. See for yourself how these places transform with illuminations when you step into this winter wonderland. Take a walk through Opera Square, Bastejkalns, and Kronvalda park where you will experience and learn about different Latvian fairytales.
Opening: From 3rd December 2023 to 1st January 2024.
5. Montbeliard, France
Montbéliard is in the top 5 of the Best Christmas Market in Europe and on the first position of the most beautiful Christmas markets in France.
World famous for the beauty of its illuminations, this Christmas market is traditional and authentic. Located in Franche-Comté (Eastern France), the town of Montbéliard is well known for its hospitality. 
The Christmas market like no other with 140 lovely stalls full of authentic and high quality items. 
Opening: From 25th November to 24th December 2023.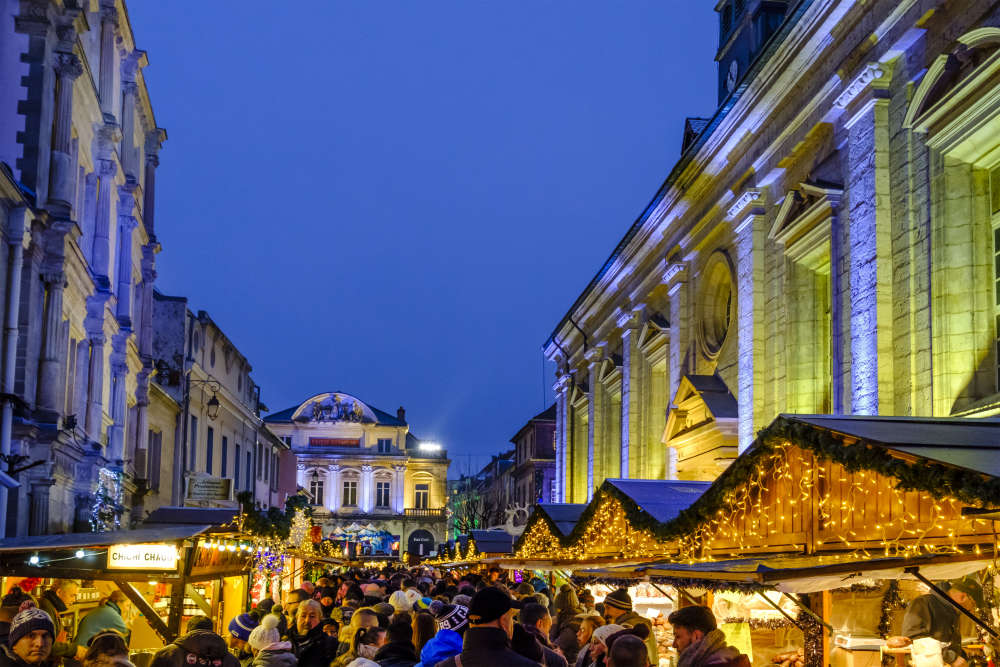 (Getty)

link