Your guide to 2022 holiday programs on PBS Wisconsin
December 1, 2022 Alyssa Beno
Deck your television screen with the sights, sounds and celebrity chefs of the season with PBS Wisconsin! Watch them when they premiere on PBS Wisconsin or stream anytime on the free PBS Video App.
Rick Steves' European Christmas
12:30 p.m. Sunday, Dec. 4 and 7 p.m. Wednesday, Dec. 7
Rick Steves celebrates the Christmas season throughout the European continent, exploring holiday customs and practices in England, France, Norway, Germany, Austria, Switzerland and Italy.
The Carpenters: Christmas Memories
8:30 p.m. Monday, Dec. 5
Richard and Karen Carpenter perform their renditions of various Christmas favorites, including "The Christmas Song," "Winter Wonderland" and "White Christmas."
Christmas at Belmont
10:30 p.m. Monday, Dec. 12
Nearly 700 student musicians at Belmont University's School of Music join faculty and the Nashville Children's Choir to present traditional carols, classical masterworks, world music and seasonal favorites.
O Holy Night: Christmas with the Tabernacle Choir
7 p.m. Tuesday, Dec. 13 and 8 p.m. Tuesday, Dec. 20
A 360-member choir and 150-member orchestra, along with guest artists and narrators, share the songs and stories that make Christmas memorable.
The St. Olaf Christmas Festival: A New Song of Grace and Truth
10 p.m. Tuesday, Dec. 13
Student musicians perform carols, hymns from around the world and contemporary pieces in the St. Olaf Christmas Festival, a century-old tradition of the college in Northfield, Minnesota.
The Ornament of the World
10 p.m. Wednesday, Dec. 14
Traveling through Cordoba, Granada, Seville and Toledo, we retrace the 800-year period in medieval Spain when Muslims, Christians and Jews forged a common cultural identity that frequently transcended their religious differences. This remarkable story reveals what made this rare and fruitful collaboration possible, and what ultimately tore it apart.
The Goes Wrong Show: The Spirit of Christmas
9:30 p.m. Thursday, Dec. 15 and 12:30 p.m. Sunday, Dec. 18
The players present the story of Santa and his elves attempting to bring happiness to a sad little girl and her constantly fighting parents. Can the magical toy machine restore her Christmas cheer? Or perhaps Mr. Snowman and his enchanting dance?
Lights Before Christmas: Radiance on Rails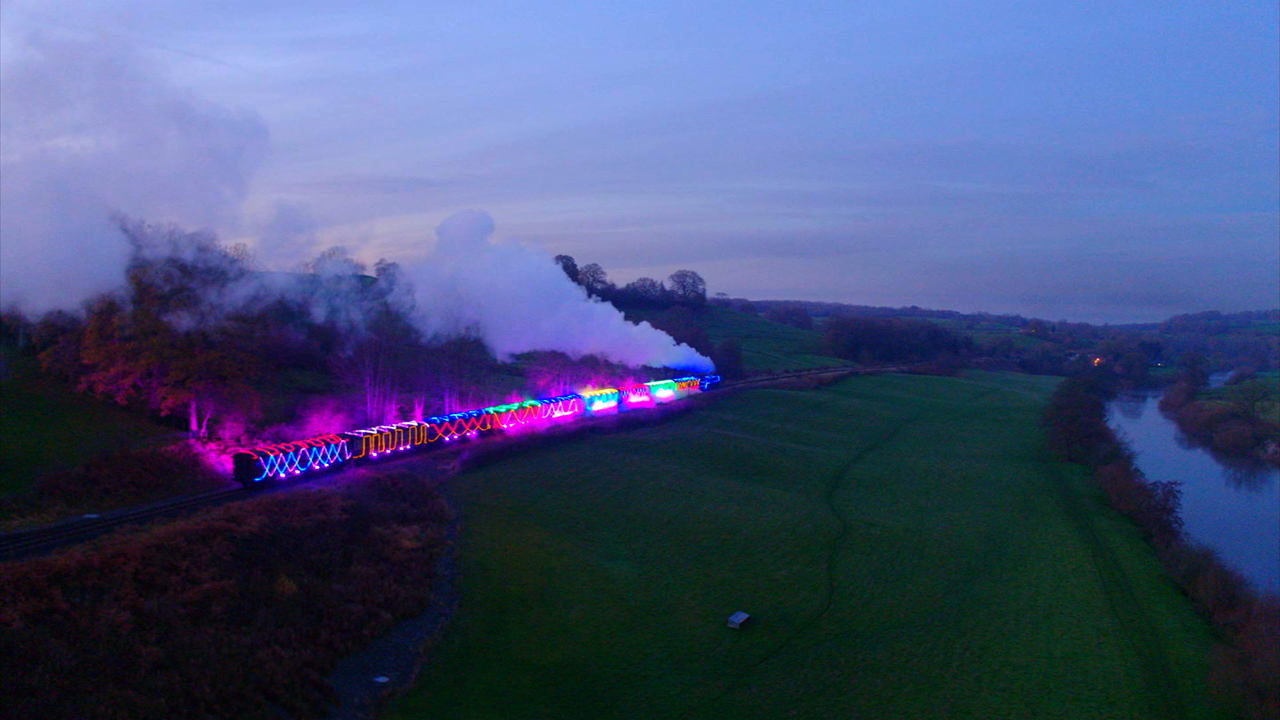 9 p.m. Friday, Dec. 16 and 11 p.m. Saturday, Dec. 17
Enjoy a journey through the English countryside on board an illuminated antique steam train.
European Christmas Markets
11:30 p.m. Friday, Dec. 16
Discover Europe's Christmas Markets, where the town center, market square or just the side of the narrow, cobblestone streets come alive in the dark of winter with festively decorated wooden stalls, offering hot wine, regional food, Christmas decorations, sweet confections, toys, regional crafts and local entertainment. We visit eight enchanting medieval and castle towns in Germany, France and Switzerland.
Santa School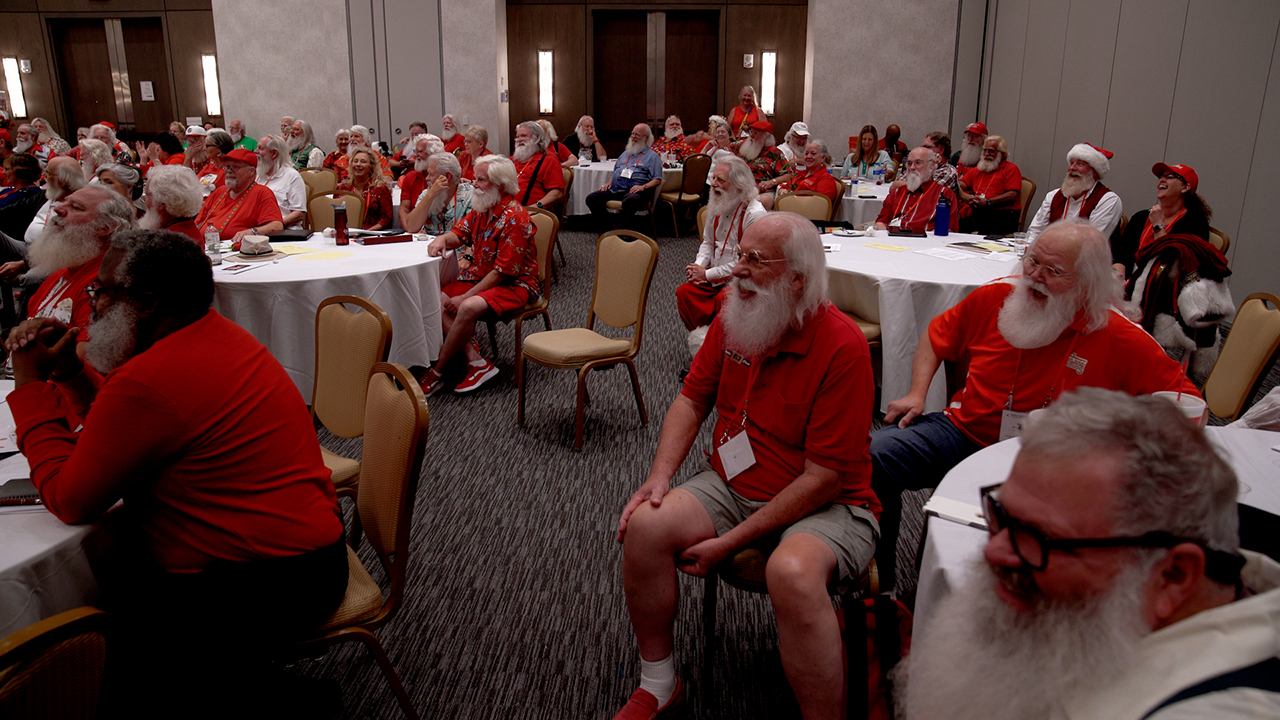 10 p.m. Saturday, Dec. 17
Follow six would-be Santa Clauses as they take an intensive workshop to learn to dress, walk and talk like Santa. But who are they and what inspires them to take this path?
All Creatures Great and Small: The Perfect Christmas
9 p.m. Sunday, Dec. 18 and 7 p.m. Sunday, Dec. 25
It's Christmas in Darrowby, and Helen and James realize they haven't agreed on where they're spending Christmas Day. When a beloved local pet is taken seriously ill, Siegfried has to bring it into the practice for emergency treatment.
Antiques Roadshow: Naughty or Nice
7 p.m. Monday, Dec. 19
"Naughty or Nice" features favorite appraisals from past seasons to satisfy everyone's wish list. Highlights include: a Temperance lithograph illustrating the evils of imbibing spirits; a letter from Gerald Ford to his kindergarten teacher who called him "naughty little Gerry Ford;" and a dress worn by Marilyn Monroe in the film Some Like It Hot.
Mary Berry's Ultimate Christmas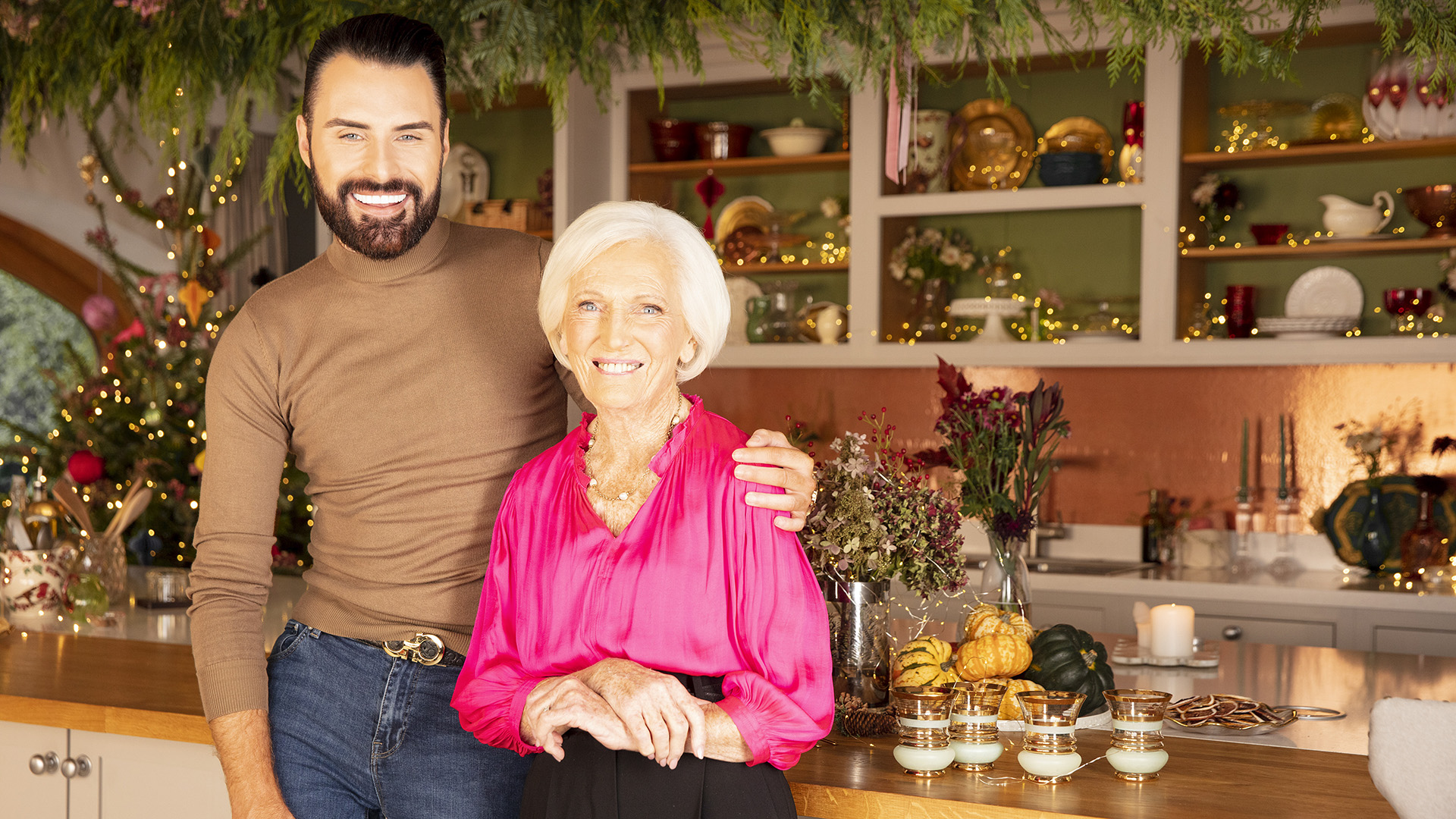 8 p.m. Monday, Dec. 19
British home cook Mary Berry prepares the ultimate Christmas feast with all the trimmings; chefs Angela Hartnett and Monica Galetti share favorite festive recipes; Mary and television host Rylan try to convert some children to Brussels sprouts.
Christmas in New York: Inside The Plaza
7 p.m. Tuesday, Dec. 20 and 10 p.m. Saturday, Dec. 24
A world-famous hotel that epitomizes the best of everything performs its annual transformation into a magical festive paradise in this enchanting piece of seasonal escapism.
Ella Wishes You a Swinging Christmas
10 p.m. Tuesday, Dec. 20
In collaboration with the Ella Fitzgerald Charitable Foundation, the American Pops Orchestra presents an evening celebrating the entire iconic album of holiday classics. This 60-minute performance stars host and vocalist Vanessa Williams with appearances by Dee Dee Bridgewater, Norm Lewis, Carmen Ruby Floyd, Nova Payton, Dave Detwiler and Morgan James.
Repeat the Sounding Joy: A Concordia Christmas
10 p.m. Wednesday, Dec. 21
The vocal and instrumental musical ensembles of Concordia University Irvine and friends invite you to join for a festive collection of music that repeats the sounding joy heard at the first Christmas. Songs include the Latvian folk song "The Christmas Season," "O Come, O Come, Emmanuel," "Alabanzas Al Rey," "Joy to the World," "Carol of the Bells," and many more.
Buttons: A Christmas Tale
8 p.m. Thursday, Dec. 22 and 11 a.m. Sunday, Dec. 25
Two orphan girls have only one wish: to find a home for Christmas. With a little help from their guardian angels, they discover that miracles really can happen when you find the power to believe.
The Goes Wrong Show: The Nativity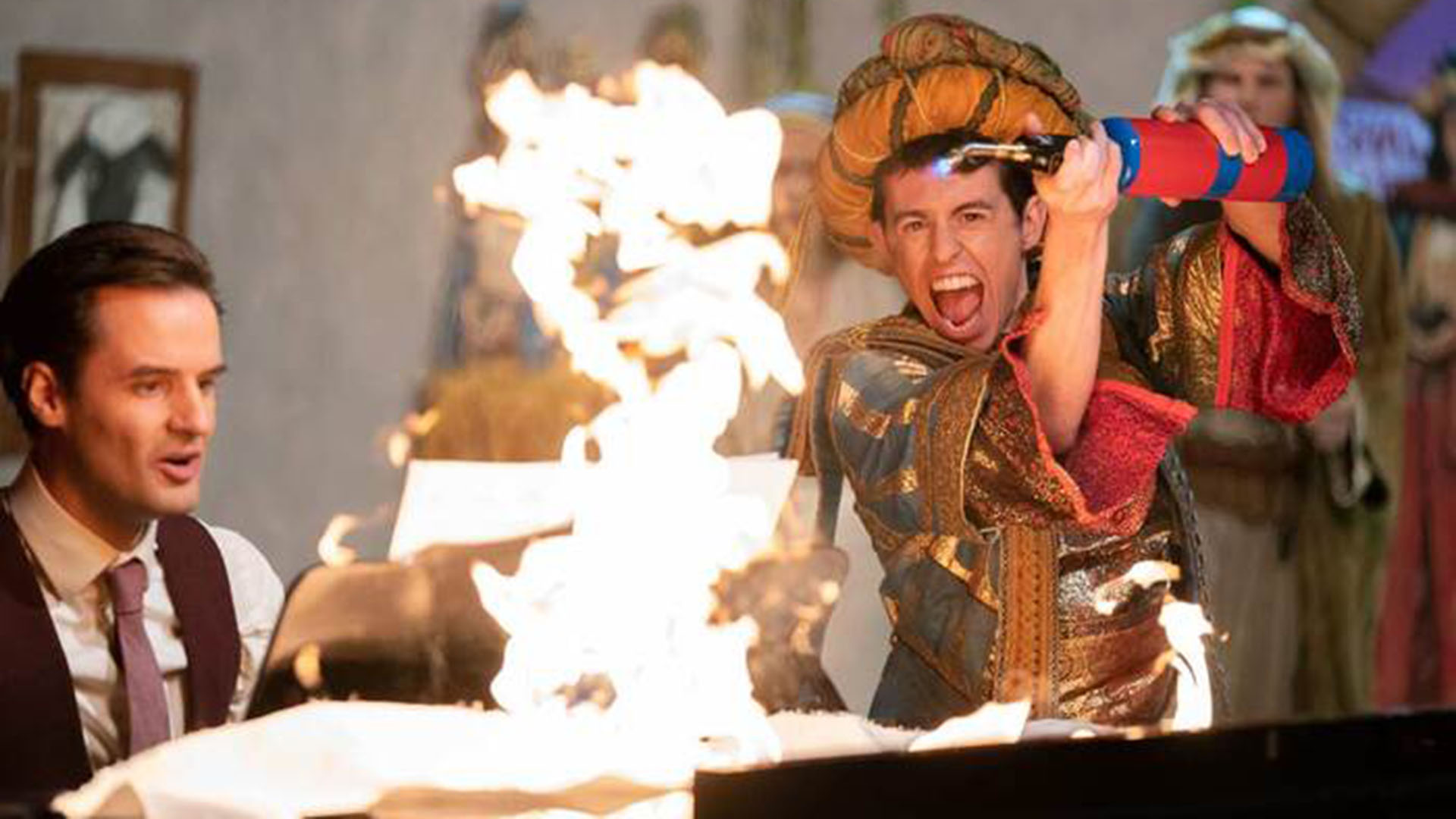 9:35 p.m. Thursday, Dec. 22 and 12:35 p.m. Sunday, Dec. 25
The team present their take on the nativity story, generously funded by a corporate sponsor after the BBC refused to pay for any more of the Cornley Dramatic Society's work.
Lucy Worsley's 12 Days of Tudor Christmas
10:06 p.m. Thursday, Dec. 22
Join Lucy Worsley on a 12-day extravaganza as she discovers that much of what we enjoy in contemporary Christmas — from carols to gift-giving, feasting and drinking — was just as popular 500 years ago, with some surprising Tudor twists.
A St. Thomas Christmas: Bloom Eternal
11 p.m. Thursday, Dec. 22
Celebrate the Advent and Christmas season with familiar traditional carols and contemporary selections, including a commissioned piece by Roger Cichy called "Lo How a Rose Eer Blooming."
The St. Olaf Christmas Festival: Love Divine
9 p.m. Friday, Dec. 23
First held in 1912, the St. Olaf Christmas Festival is one of the oldest musical celebrations of Christmas in the United States. Led by five conductors, it features more than 500 student musicians who are members of the college's world-renowned choirs and orchestra.
Celebrate & Sing! Glory to the Newborn King!
10 p.m. Friday, Dec. 23
This spectacular Christmas concert of secular and sacred music is under the direction of Steven R. Jobman and performed by the church's renowned 150-voice Sanctuary Choir, orchestra and organist/artist-in-residence, Bradley Hunter Welch. The program also features handbells, bagpipes, jazz ensemble and soloists.
Christmas on the Danube
11 p.m. Friday, Dec. 23
Christmas markets come alive in Austria's Vienna, Salzburg and Melk Abbey; Hungary's Budapest and Switzerland's Oberdorf.
The Magic of Christmas in Alsace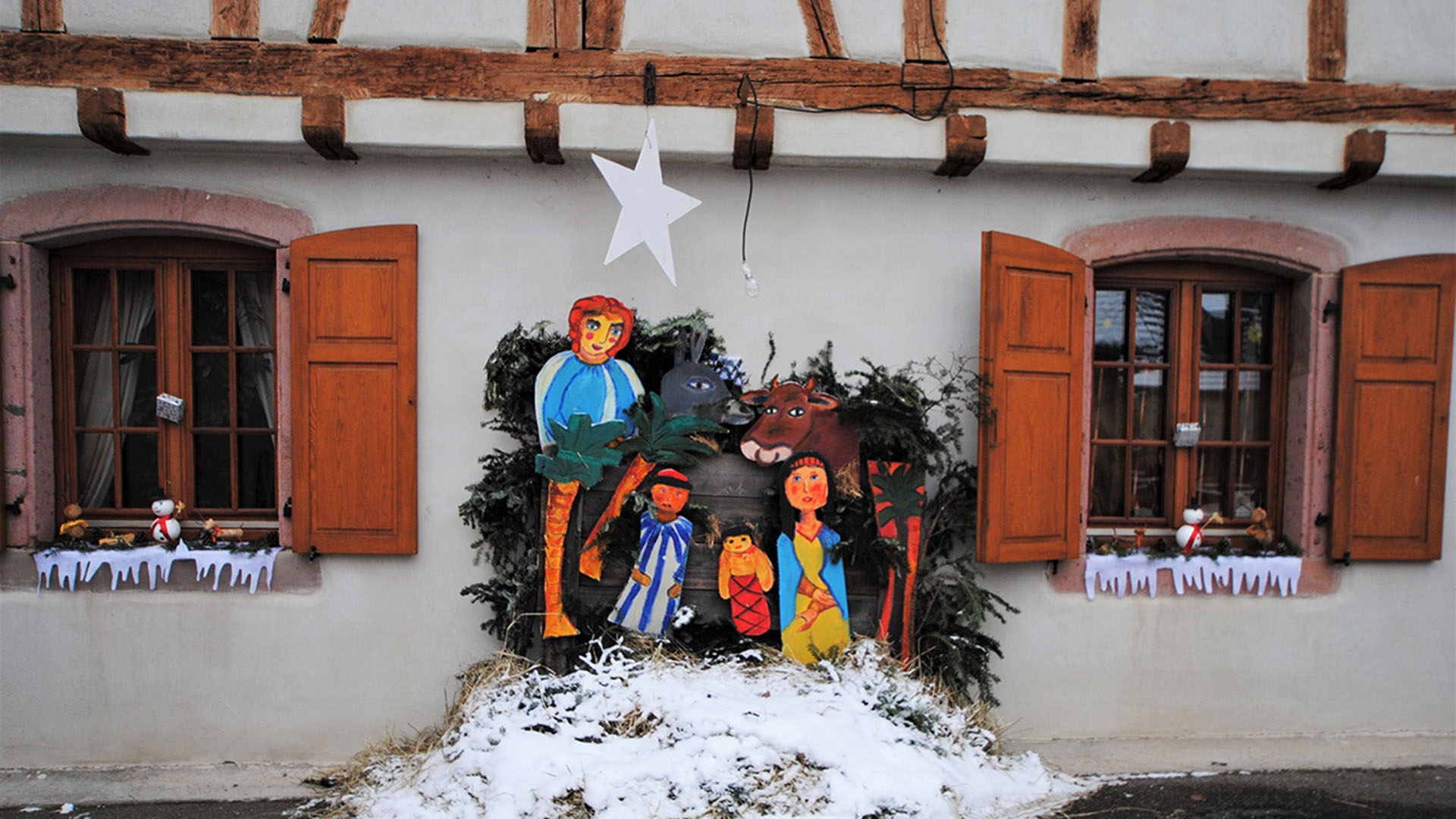 11:30 p.m. Friday, Dec. 23
Small-town local flair is in abundance throughout the Christmas markets in the Alsace region of France, which feature everything from old-world crafts to traditional wine making.
Mary Berry's Country House at Christmas
3 p.m. Saturday, Dec. 24
When it comes to Christmas food and entertaining, Britain's country houses have always put on a show. Mary Berry visits Harewood House in Yorkshire to meet its army of skilled staff and dedicated volunteers as they prepare the house for Christmas.
Mannheim Steamroller 30/40 Live
11 p.m. Saturday, Dec. 24
Celebrate 30 years of musical holiday magic and 40 years of groundbreaking "Fresh Aire" compositions with this milestone special from the American group known for blending classical music and rock. Includes interviews and behind-the-scenes footage.
The Nutcracker and the Mouse King
3 p.m. Sunday, Dec. 25
Conceived by John Mauceri, this new work is a re-imagination of Tchaikovsky's holiday favorite, "The Nutcracker." Based on E.T.A. Hoffmann's 1816 book, Alan Cumming recounts the origin story of how a prince got put into a nutcracker. Unlike the ballet, we also learn what happens when the young girl grows up, having saved the prince, and what they are doing today.
Call the Midwife Holiday Special 2022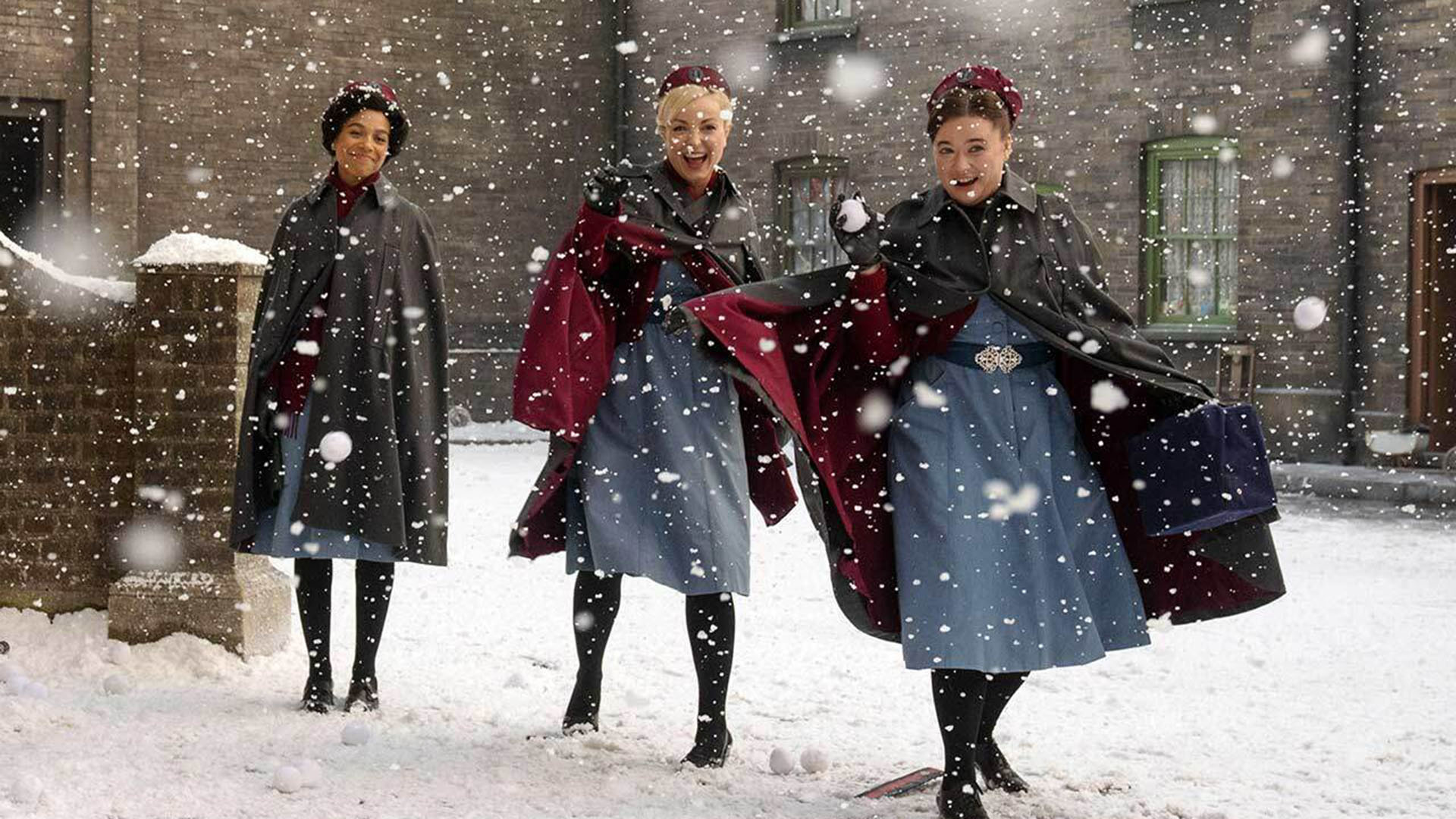 8 p.m. and 9:30 p.m. Sunday, Dec. 25 and 10 p.m. Monday, Dec. 26
United in Song 2022: Ringing in the New Year Together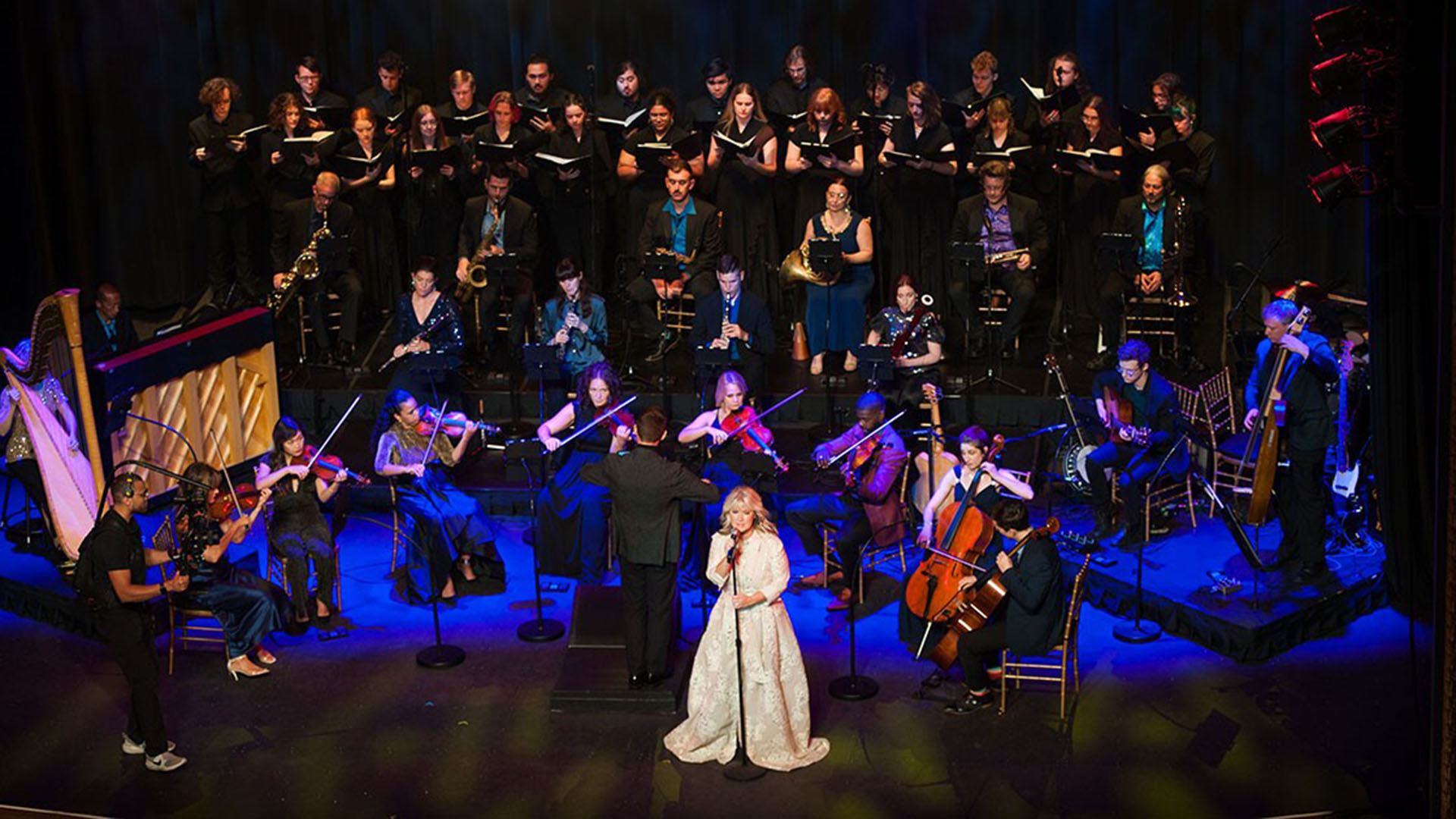 10 p.m. and 11 p.m. Saturday, Dec. 31
Ring in the New Year with music that celebrates our nation's diversity — from folk and rock to opera, country to hip hop, Broadway to bluegrass and beyond. This special performance also reflects on what brings us together as Americans.
Music Christmas Holiday Programs

link